44 LOT Vintage Barclay Britains Lead Toy Soldiers & Bombs Missiles Estate Find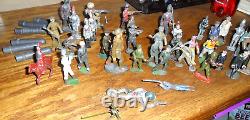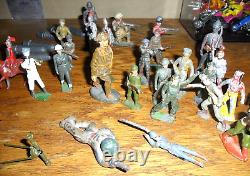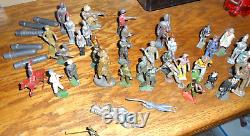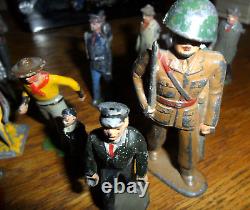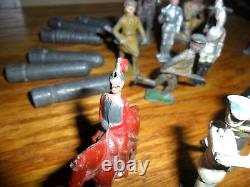 MOST SHOW AGE, WEAR, AND WORN, A FEW LOOK NICE. I SEE THREE MISSING ONE ARM.
AND PROBABLY ANOTHER HALF DOZEN OR SO LOOK LIKE THEY SHOULD BE HOLDING SOMETHING NOT THERE. I THINK BARCLAY IS A GOOD DESC, WITH SOME BRITAINS ONE SEEMS TO BE HARD PLASTIC AND GERMANY ELASTOLIN. THERE ARE ALSO 5 HEAVY LEAD BOMBS/MISSILESLOT POROBABLY FROM 1940'S.