W Britains Metal Toy Soldiers Band of The Corps of Royal Engineers 00260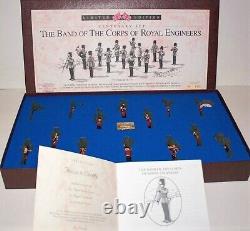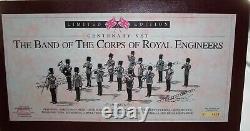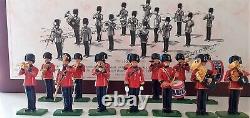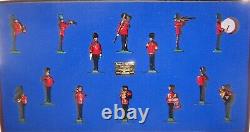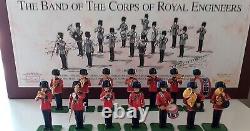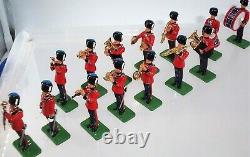 W Britain's - Metal Toy Soldiers. The Band of the Corps of ROYAL ENGINEERS. Limited Edition of 1500 sets produced. Director of Music - Drum Major. Band Sergeant Major with Cornet - Coporal with Piccolo.
Trombone - Tuba - Euphonium - Cornet - French Horn. Saxophone - Clarinet - Cymbals - Side Drum - Bass Drum.